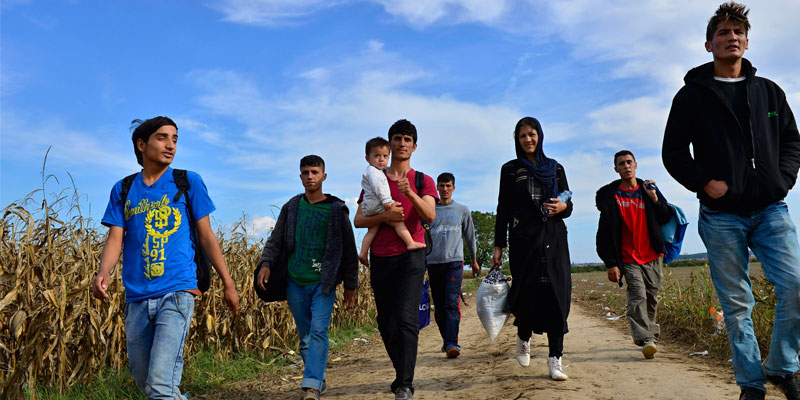 Federal law allows undocumented children in the U.S. who have been victims of abuse, abandonment, or neglect by a parent to apply for humanitarian protection under the Special Immigration Juvenile Status (SIJS) program. SIJS-eligible children must first be placed under the custody of an individual or entity appointed by a state court and such court must make a finding that reunification with one or both parents is not viable. Once the state court process is complete, the child can petition for SIJS with the United States Citizenship & Immigration Services (USCIS) and obtain permanent residency in the United States. Special Immigrant Juvenile Status was originally available only to children under 18 years old.
In 2014 and 2015, more than 9,500 unaccompanied immigrant children and youth who arrived to the U.S. border were released to family members and other adults in the state of California. Due to this ongoing surge of children arriving in the United States, the California legislature became concerned with assisting newcomer youth who had experienced parental abuse, neglect or abandonment in adjusting to life in the United States.
In response, the California legislature passed the AB-900 law, which took effect on January 1, 2016 and was implemented in the probate courts by July 2016. This new law gives probate courts in California jurisdiction to appoint legal guardians for youth ages 18-20 and thereby allows such youths to become eligible for SIJS. Under prior law, guardianships were not available for children over 18 years old. Now, guardianships in California can be filed in probate court by a relative or other adult, or even by the proposed ward, for youth under 21 years old. Federal law also raised the age limit requirement for SIJS and currently allows petitions to be filed by applicants who are 18-20 years old.
Immigrant youth in the United States were truly blessed to have the law recognize that 18 is not an appropriate age to end child welfare services for youth who have experienced trauma, and whose brains are still developing well beyond that age. Due to the particular vulnerabilities of this class of youth, such as special language and educational needs, mental health issues, and medical issues, having a custodial relationship with a responsible adult beyond the age of 18 is extremely important.